Also: Why I'm learning to code →
roybahat: I run a company whose product is written in code, and I don't yet speak the language. I sometimes feel like a newspaper publisher who has to take his editor's word for it that the articles are good. You trust your people, you know you could never write the way they do, but it would still be good…
5 tags
Folyo: "How much does a website cost?" and other... →
folyo: If there's one thing nobody seems to want to talk about, it's pricing. Most designers don't publish their rates, and good luck getting a company to tell you how much they paid for their site. The results of this situation is that it can be pretty hard to know how much to spent on design. Spend…
4 tags
Chris Eidhof: "I've got an idea for an app" →
chriseidhof: I've been an iPhone developer for over three years now. The first app I built was CookieCombo. We sold enough copies to go bowling twice, but still it was completely worth it. We tweeted about it, and got some awesome gigs out of that. Everybody was in need of iPhone developers, and there was a…
Chris Eidhof: Why I develop for iOS →
chriseidhof: Sometimes I ask myself the question: why do I develop for iOS? I could also do Haskell development, do cool HTML5 stuff, or build compilers. As an indie developer, these are some important reasons for me. High-end platform The iPhone and iPad are the high-end of the smartphones and tablets….
An iOS Developer Takes on Android
nfarina: Recently, we released the Android version of Meridian, our platform for building location-based apps. We didn't use one of these "Cross Platform!" tools like Titanium. We wrote it, from scratch, in Java, like you do in Android. We decided it was important to keep the native stuff native, and to respect each platform's conventions as much as possible. Some conventions are easy to...
Eric Bjorndahl's Blog: How We Have Attempted to... →
ericbjorndahl: BACKGROUND My main site, TravBuddy, was hit in February by Google's latest "Panda" algorithm. This post isn't really meant to complain about the issues we've noticed - we'll save that for a later post ;) - but to openly talk about some of the things we've done to try to recover. First off,…
Source Code
Three things came from watching this movie: Upon arriving home I realised how stupid one specific thing in that movie was and decided it was worth the following. Dear Terrorists, Please be so kind to include Geiger counters with your dirty bombs. See you know that it's a dirty bomb, but chances are that those finding it, might not. Nobody likes to unknowingly playing with radio-active...
Jyo's Note: Former Google VP Kai-Fu Lee Got a... →
jyorr: The story Beijing, China-based startup, DianDian, has recently raised $10 million from big names like Sequoia and Ceyuan. With more than $1 million capital it seized from Kai-Fu Lee's Innovation Works in Feburay, DianDian has raised a total of $11 million or more in just several months. You might wonder what kind of service DianDian provides. Actually it is a
If GoDaddy had a command line interface →
thechangelog: Funny stuff from ernie: $ godaddy buy wynn.fm -- Reading CC Info from .godaddy... -- THANK YOU FOR PURCHASING YOUR DOMAIN WITH GODADDY! -- WHILE OUR SERVERS THINK ABOUT REGISTERING YOUR DOMAIN -- NAME, PLEASE GIVE CAREFUL CONSIDERATION TO THE -- FOLLOWING SPECIAL OFFERS!!! Would you like to also register the following and SAVE 64%? wynn.net wynn.com wynn.org wynn.info ...
Before I die →
1 tag
2 tags
Tron Legacy →
I spent a half year writing software art to generate special effects for Tron Legacy, working at Digital Domain with Bradley "GMUNK" Grosh, Jake Sargeant, and David "dlew" Lewandowski. This page has taken a long time to be published because I've had to await clearance. A lot of my team's work was done using Adobe software and Cinema 4D. The rest of it got...
1 tag
1 tag
1 tag
A goth youth with white hair and body piercings... →
and shoved several tens of thousands of yen [several hundred dollars ] into the disaster relief fund donation box. As he walked out, I and people around me heard him saying to his buddies, "I mean, we can buy those games anytime!"
1 tag
2 tags
Apple's Role in Japan during the Tohoku Earthquake →
3 tags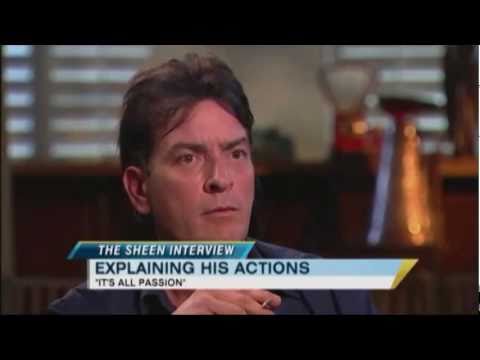 1 tag
1 tag
1 tag
"Thinner, lighter, more powerful than ever. Then there's the iPad 2…"
– http://www.news.com.au/technology/tablets/jobs-gets-off-his-sickbed-to-launch-ipad2/story-fn6vigfp-1226015133014
2 tags
//web - Google Chrome removes... →
The URL field of Google Chrome will no longer display the "http://facebook.com/" portion of URLs as of today's update. Google's reasons that, for most people, the first part of the URL holds little meaning.
1 tag
1 tag
2 tags
//startup - The Top Five Reasons Entrepreneurs... →
In the many years I've been practicing intellectual property ("IP") law, I've seen a wide range of mistakes and bad practices that have cost emerging growth companies millions of dollars.  In many cases, startup founders could have avoided expensive, thorny legal problems with a little information about IP law and some simple precautions.
3 tags
//webdev - A Practical Guide To Varnish - Why... →
One great thing about Varnish is that it can improve the performance of your website without requiring any code changes.  If you haven't heard of Varnish (or have heard of it, but haven't used it), please read on.  Adding Varnish to your stack can be completely noninvasive, but if you tweak your stack to play along with some of varnish's more advanced features, you'll be able to increase...
1 tag
//rant - When Smart People are Bad Employees →
In hi-tech, intelligence is always a critical element in any employee, because what we do is difficult and complex and the competitors are filled with extremely smart people. However, intelligence is not the only important quality. Being effective in a company also means working hard, being reliable, and being an excellent member of the team.